We offer wire coil binding in both 3:1 and 2:1 pitch. This is suitable for books and documents, calendars etc from a few pages to around 18mm thick.

We have installed a Horizon PUR binder for pefect binding of books, this gives a very professional finish on books above 64 pages.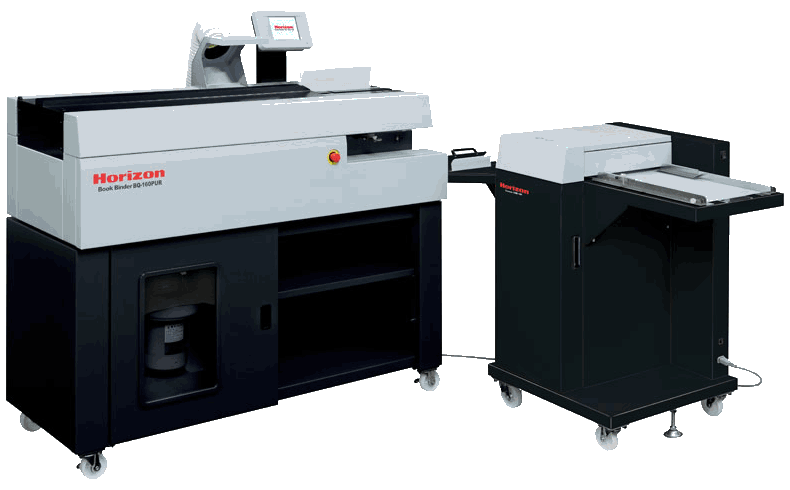 We are an all Heidelberg print shop, with the latest model Speedmaster 52 press and all presses run FUJI Thermal Direct plates, which are totally process free, they are simply exposed on our Heidelberg platesetter and then go straight on the press, no developing, no washing, no gumming. The cleanest platemaking system available to date.
We recently installed a new Konica Minolta C3080 Digital Press to cater for the short run quick turnaround market with quality that closely matches that of the offset printed product. It is colour calibrated to match our offset machines. It has a high capacity feeder and and is capable of print, collate and staple in one pass producing booklets and folded brochures without any further finishing required.